Finished this last night...
The client wanted a 'corset' fashioned after Marine dress blues to wear for a photo shoot. The inner workings = two layers of twill and some DT boning, the outside is a remnant of black poly gabardine. I originally bought a yard of super swank wool fabric, then brought it home and realized it wasn't black, but a VERY dark blue! D'oh! Finished with red piping, red bias, brass size 00 grommets and brass USMC dress blue buttons.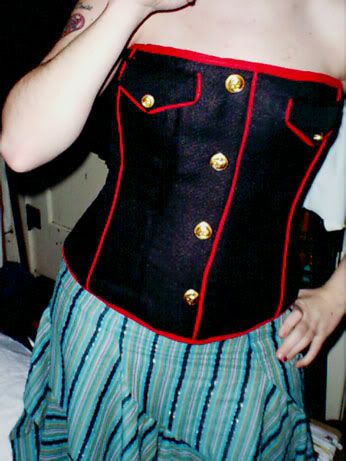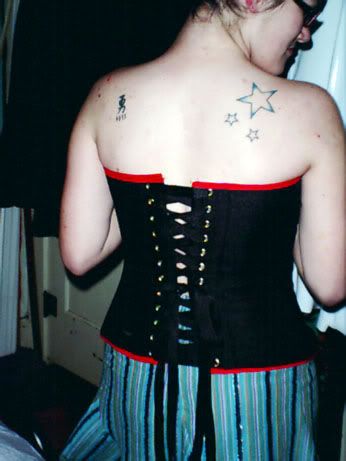 Also, there's this red hot little number: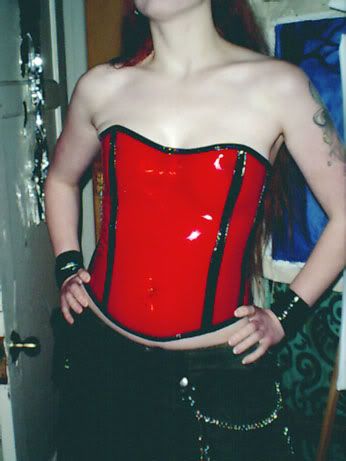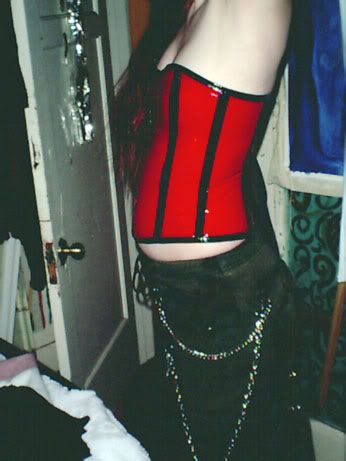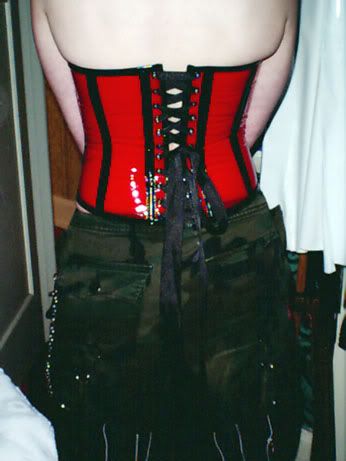 It's made of a spiffy red see-thru vinyl I scored at Jo-Ann's months ago.
Both corsets are made from the same pattern - a slightly altered McCall's 2799. I really like this pattern for it's longer lines, and it's a quick and dirty way to make nice stuff for people who aren't into having a serious corset.