I finally made the binding for the strap ties so I consider this project officially finished.
Earlier in the week I'd posted about my closet full of unfinished projects and this pair
of stays was first on my list.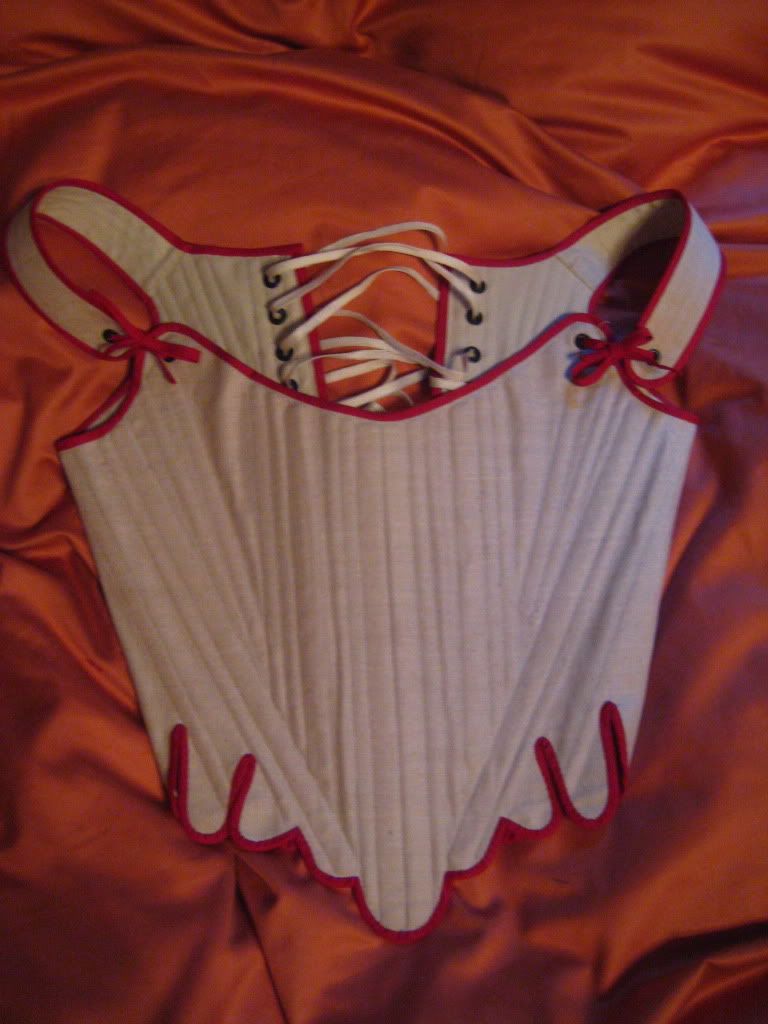 I laced them up and then had my boyfriend snap a couple of quick photos. Sorry about the blur,
we are working on the kitchen reno today and there are only so many things I can ask of him ; )

Please jump to view the rest (I put them under the cut in case someone was offended by wild
Sunday-I-don't-care-about-my-hair and my heiney in undies).

I am pretty happy with them overall as they do look pretty good on. I don't think I'll even bother to count how many bones... I just know it's a lot.
All bones are spring steel.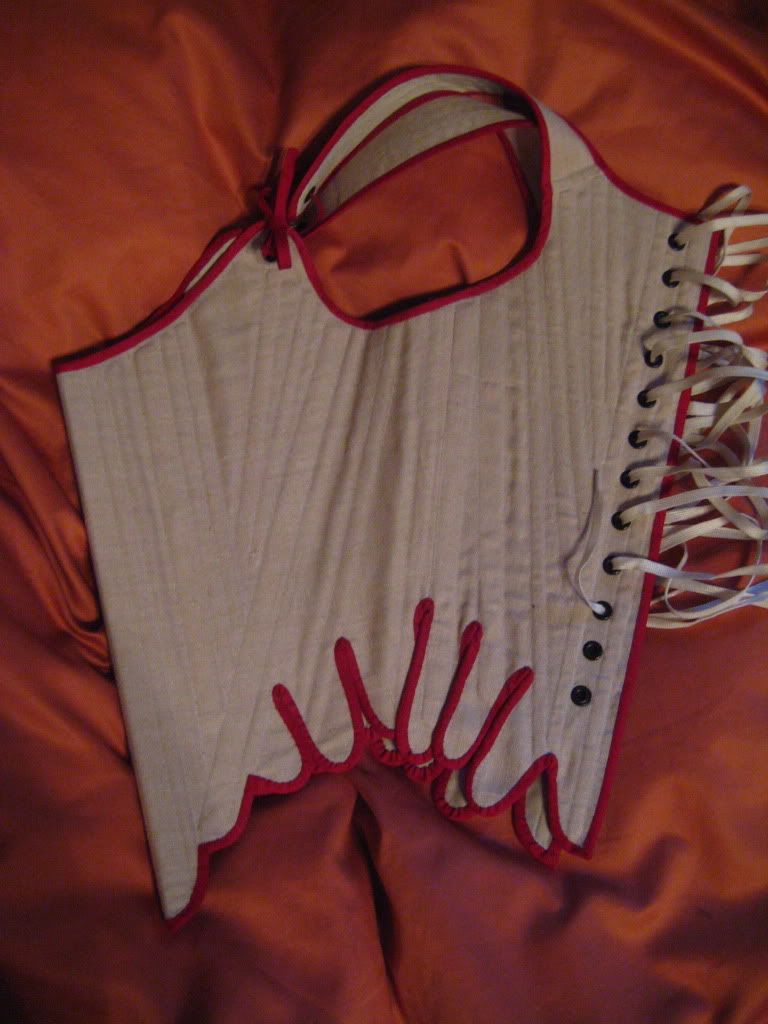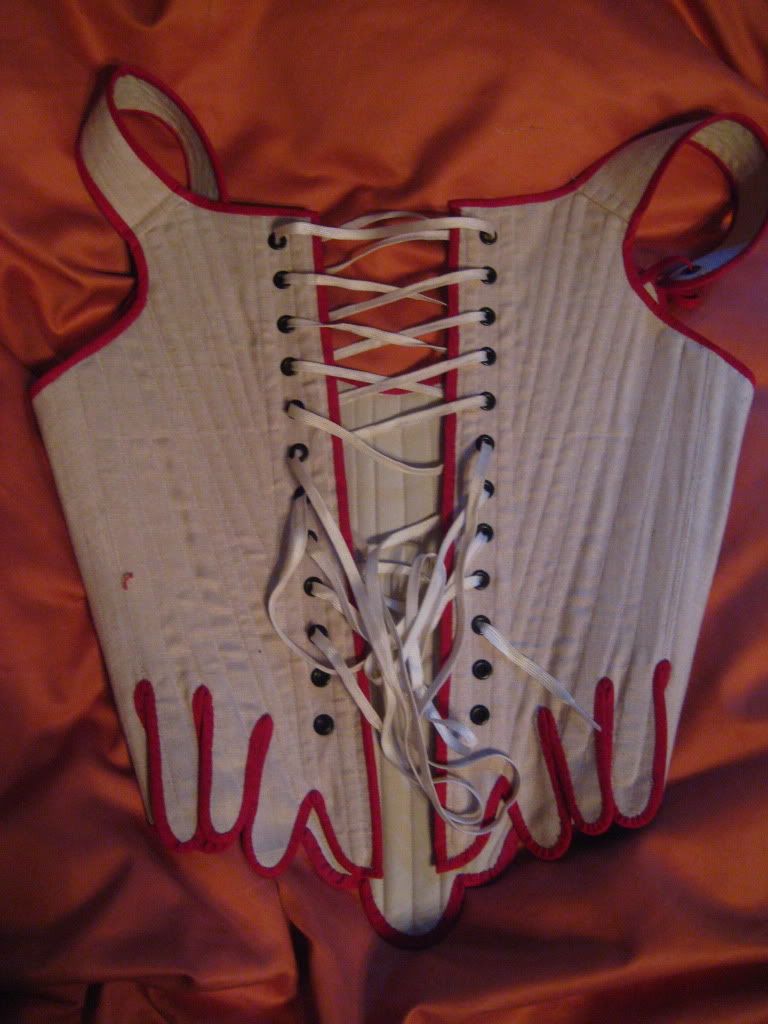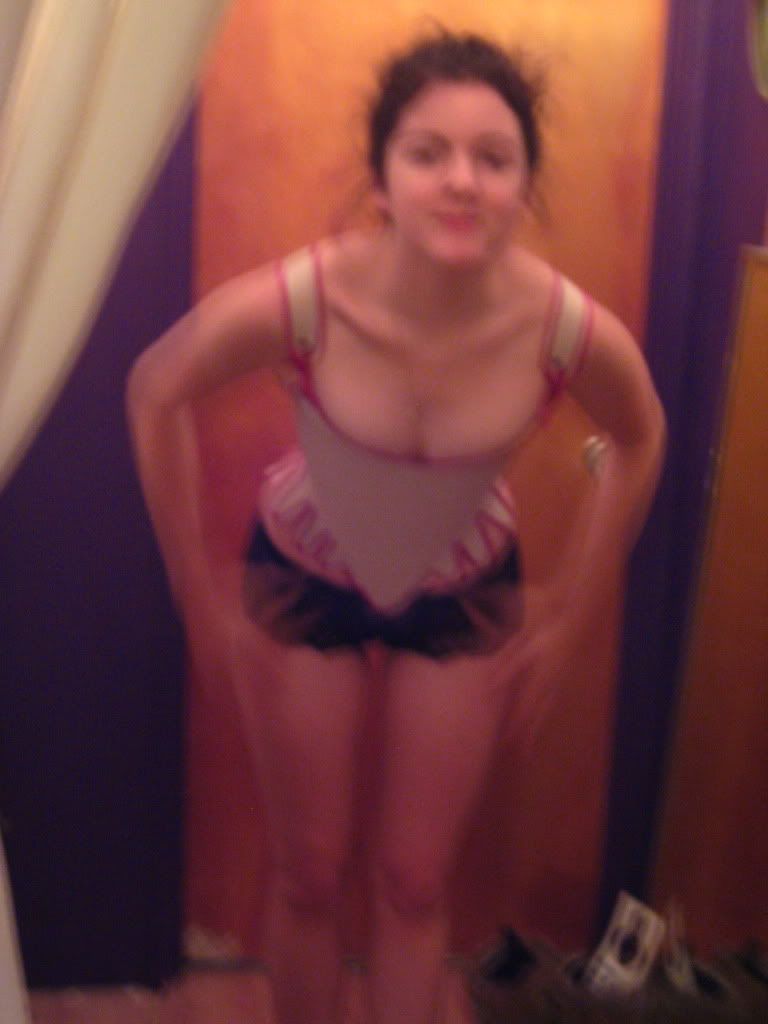 Thank you for taking a peek! I am still working on that pink and black lace appliqued
underbust. I just finished hand stitching the lace last night while Sean cut the power
off to rewire the kitchen. Damn, I'm being productive : )