slave_charity
has a way of pushing my buttons by wanting things made out of the most arcane materials.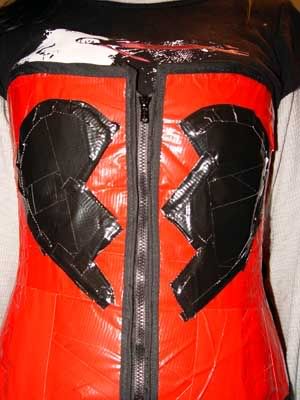 Note to anyone who wants to try this at home: Don't try to send duct tape through your brand new industrial-grade sewing machine. It will just make it very, VERY mad. :P
I built this corset by making a twill lining with Simplicity 5726, then taping some floopy cable ties to it for boning that it didn't really need, but I liked the look of. I kept applying duct tape to the lining in a visually appealing manner then bound it with bias tape. The broken heart was made by taping black duct tape to twill and cutting out the shape. It's [ironically enough]
duct taped
onto the corset.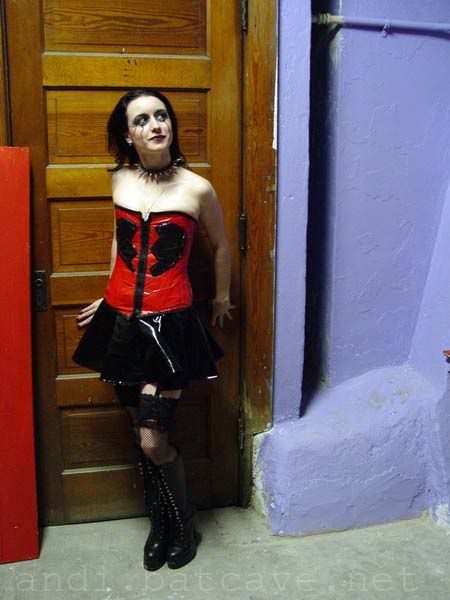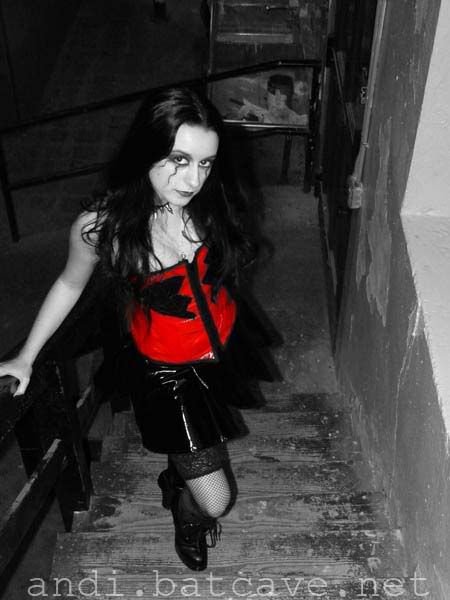 More pics here
[link pops]