Yesterday I finished the overbust corset I was working on. This is the first real fitted overbust corset I made and I'm quite happy with how it turned out. It supports the breasts but doesn't squeeze them together or up.
It's a single layer spot broche corset and I used flat felled seams in which I placed the bones. The other bones are covered in casings of the same fabric which are placed on the inside. Only the front and back part are double layered, which created some bulk. I have to admit that I love this fabric as it's simple, elegant yet strong and heavy. My first idea was to bind the corset with the spot broche, but it would have created more bulk. So I just used some white plain binding.
There are 13 bones per side. 3 flat steels and 10 spiral bones. The flats are next to the busk and on either side of the grommets/eyelets. I never really worked with spirals before, so this corset was really a learning moment.
Here are some things I'm not happy with: the spiral bones in the back. They pinch my waist too much, so I will replace them with flat bones. I will probably do the same for the sides.
Warning: the dummy (just a bunch of pillows) doesn't wear this corset really well and the padding gives it some lumps and bumps.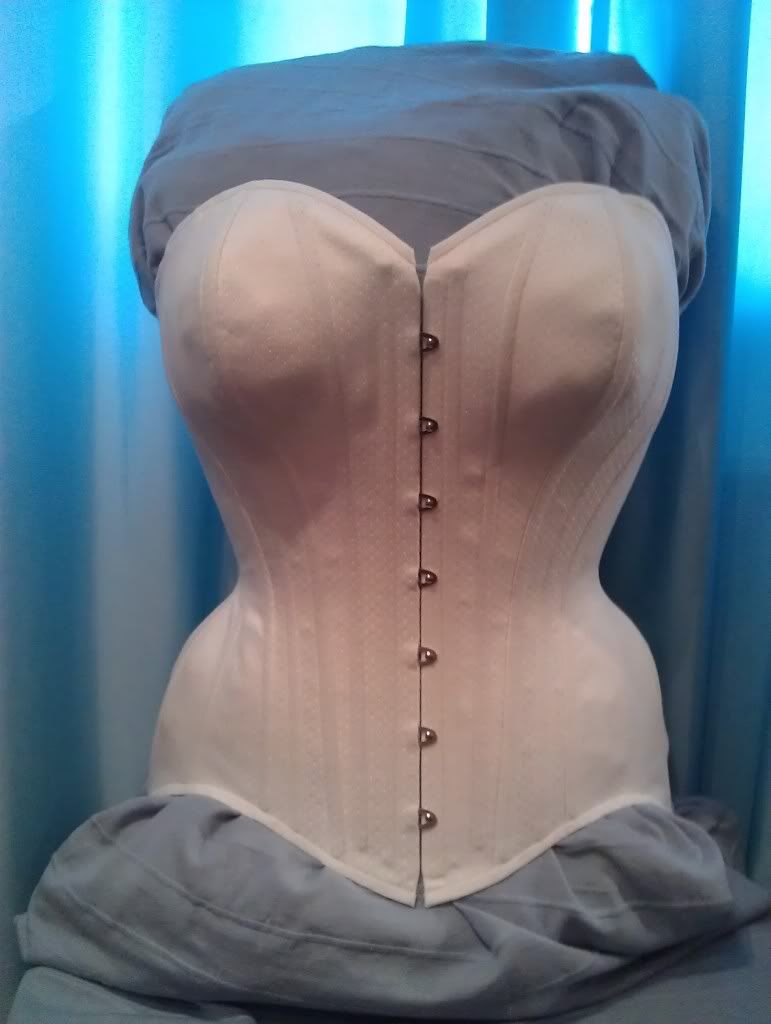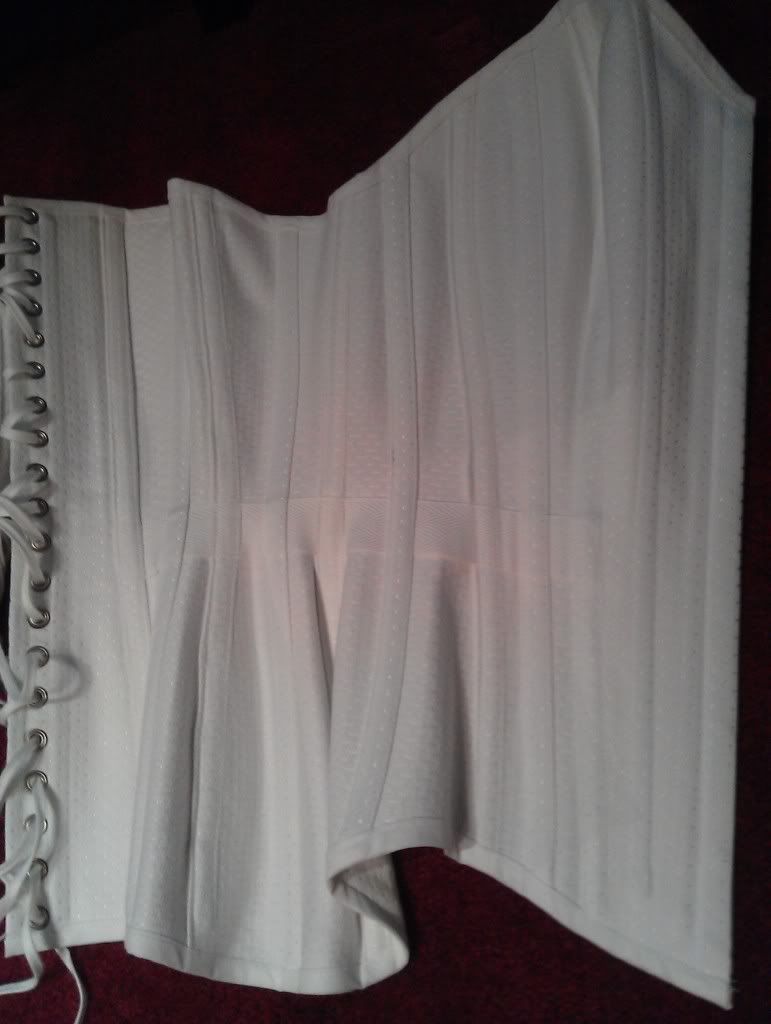 I'm already thinking about a new corset. Or it will be a cupped corset/corselet or it will be a long Edwardian/teen corset.