Hi, here is how do I use french curves when drafting. It's on a basic block/sloper...just to give a major idea how to use them. It's only on side and back seams, I don't use a french curve on the front seam.
This is the block: note the marked width of the finished side and back seam at the waist. At the hips at the side seam, the lines will cross as the hip circumference is larger that the width of the whole draft.
On the back seam, I draw a straight line on the upper part, the ruler going slightly off the marked waist dart (usually 3-5mm).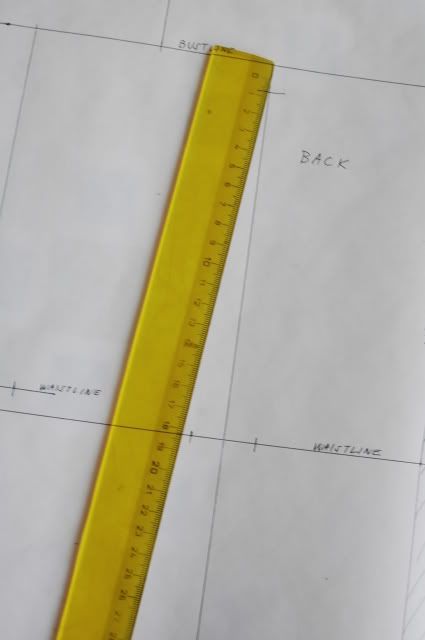 That's the upper side of the back dart:
Next, I'm going to make the lower side of the dart, using the french curve. It's crucial to choose the right part of the ruler to use, actually the lower lines should melt into the straight vertical line.
Now, I have to smooth out the curves by hand. It's best done first with a dashed line...you'll find it's easier to get the shape this way, you have more control over your drawing. Then make a full line. It looks a bit wonky here, but that's going to be smoothed out when cutting out.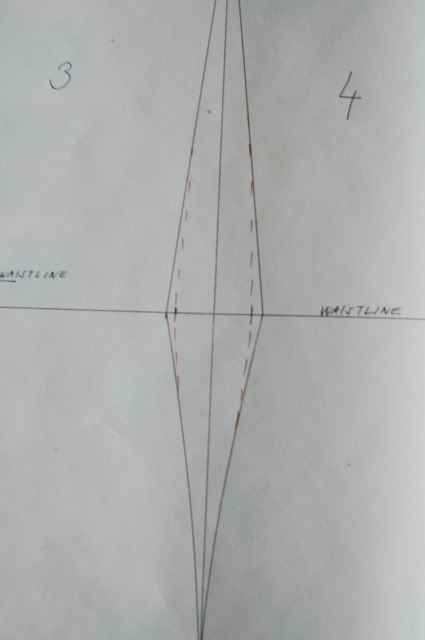 Then do the same with the side seam. The ruler should be put a bit further away from the final seamline, as there is a bigger difference between the waist and the hips here. Here it looks the same as on the back dart, but that's my mistake, I wasn't paying much attention when drawing this:-)
Again, you have to choose the right part of the french curve...the rule is the same, the transition between the curve and the "imaginary straight vertical line" should be as smooth as possible.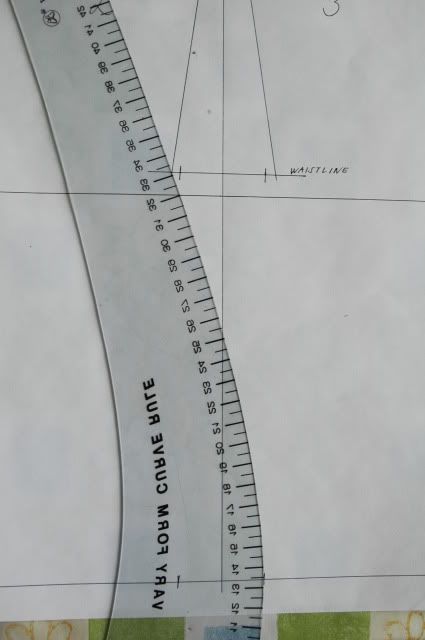 Actually there should be an imaginary "right angle" between the curve and hipline. Again, wonky here, I was really tired.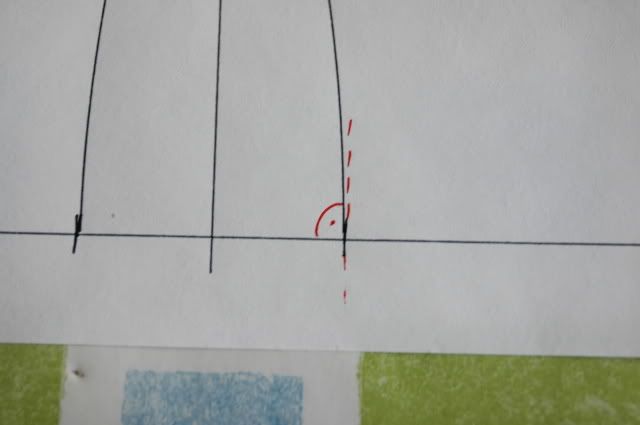 That's it! Just a little tip for cutting the pattern out: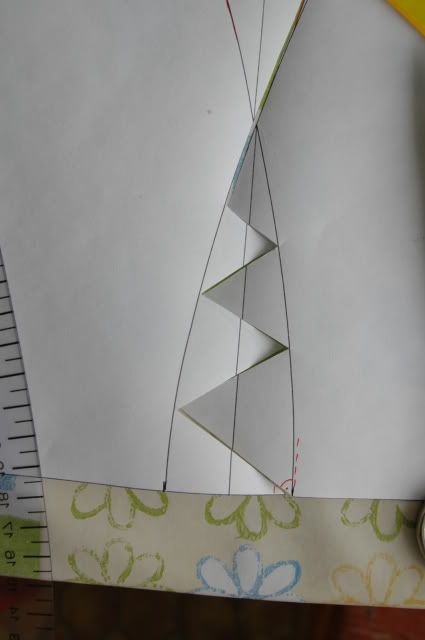 When transferring the pattern to the fabric, you can use the french curve again to draw a smooth line where it is missing.